Postet av Andrew Travers Cosgrove Young den 30. Apr 2018
It's taken me a while to get around to writing this blog. Recently I've been doing a lot of thinking, contemplating, reviewing and really trying to analyse what happened this past winter. It's been tough Winter for me in a lot of ways. A Winter that I'm both glad to see the back of and wish would keep on going a few more weeks.
I never really got going this season. I struggled to get into top shape or from, just feeling mediocre and ok most of the season. It's tough to go week after week with slightly disappointing results and no real signs of improvements. Of course there were a few good races thrown in, but seemingly no real reason for why they were good or better than the rest of the season. What has made it even tougher is that I feel this past season has been the season I've worked that hardest. Been the most dedicated. Trained the hardest. Had the best support system. But yet it still didn't quite translate into the results I was hoping for.
Once I actually sat down and thought through want went right and wrong I have picked out a few things I think we could have done better. Most it is based around training and how I trained. In the end I probably trained "wrong". I trained to meet a specific focus that we thought would improve my skiing. Whilst I met all the training goals we had set, the training goals were probably not relevant enough to what I was competing in. Hindsight is a fantastic thing.
The other challenge I have had this year has been mental. However not really a mental challenge I would ever have expected to come across. My body has basically not been playing the game. My head however has been in the game. When the head thinks one thing but the body can't respond it actually poses all sorts of challenges. This has given me problems with pacing in races and with intensity in training. On the plus side its kept me motivated and kept me wanting to train and keep improving even if the results haven't been going the way I want.

The last few years I feel like I've cracked a few codes and began to figure out ski racing. This year it's been like the codes have been reset and I have to crack them all over again. Figure out how my body responds to different types of training. Figure out how to tackle races. This makes it seem like I'm starting all over again on square one. But these are all codes I've managed to break before and I see now reason as to why I can't do it again. The new training year kicks off on the 1st of May and I'm already well under way with planning how I'm going to attack the next year of training and racing. I'm looking forward to it and looking forward to cracking a few codes.
Over the past few months I've had some fantastic experiences. I've been to my 3rd olympic games, I've spent a week in China, raced at Bysprinten for the 3rd time and all of this on top of the "normal" world cup traveling we do. I've learned a lot this year and I plan to keep on learning and improving as a skier. Thanks to everyone who has supported me over the past year, Sport Scotland, British Ski and Snowboard, British Snowsports Fund, my equipment sponsors and of course Bækkelagets Sports Klubb. I wouldn't be able to compete at the highest level without you all.

Here are some of the best pictures from the season.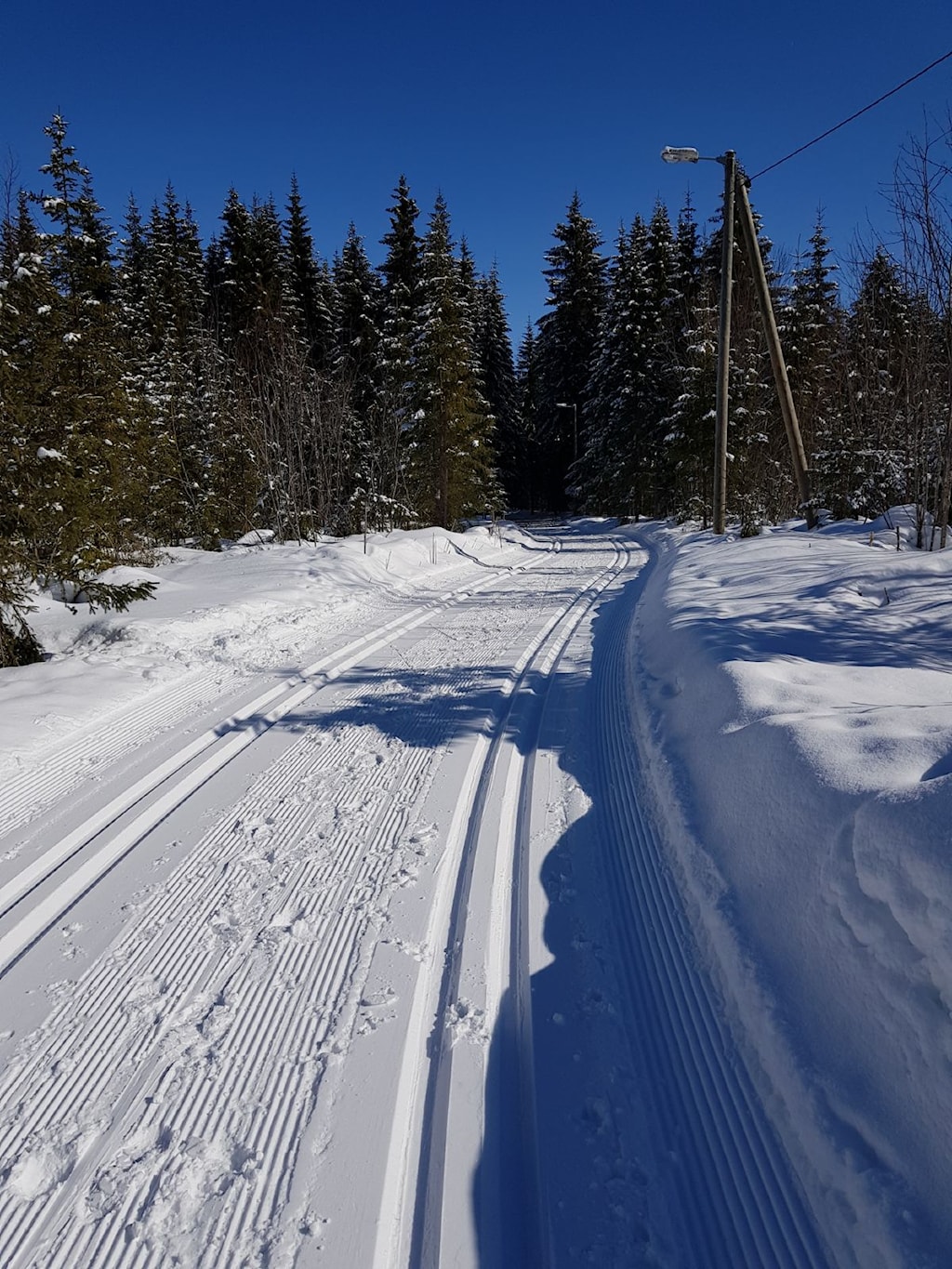 This season has been an amazing snow year. The skiing has been unreal, even late in April there are still conditions like this to be found.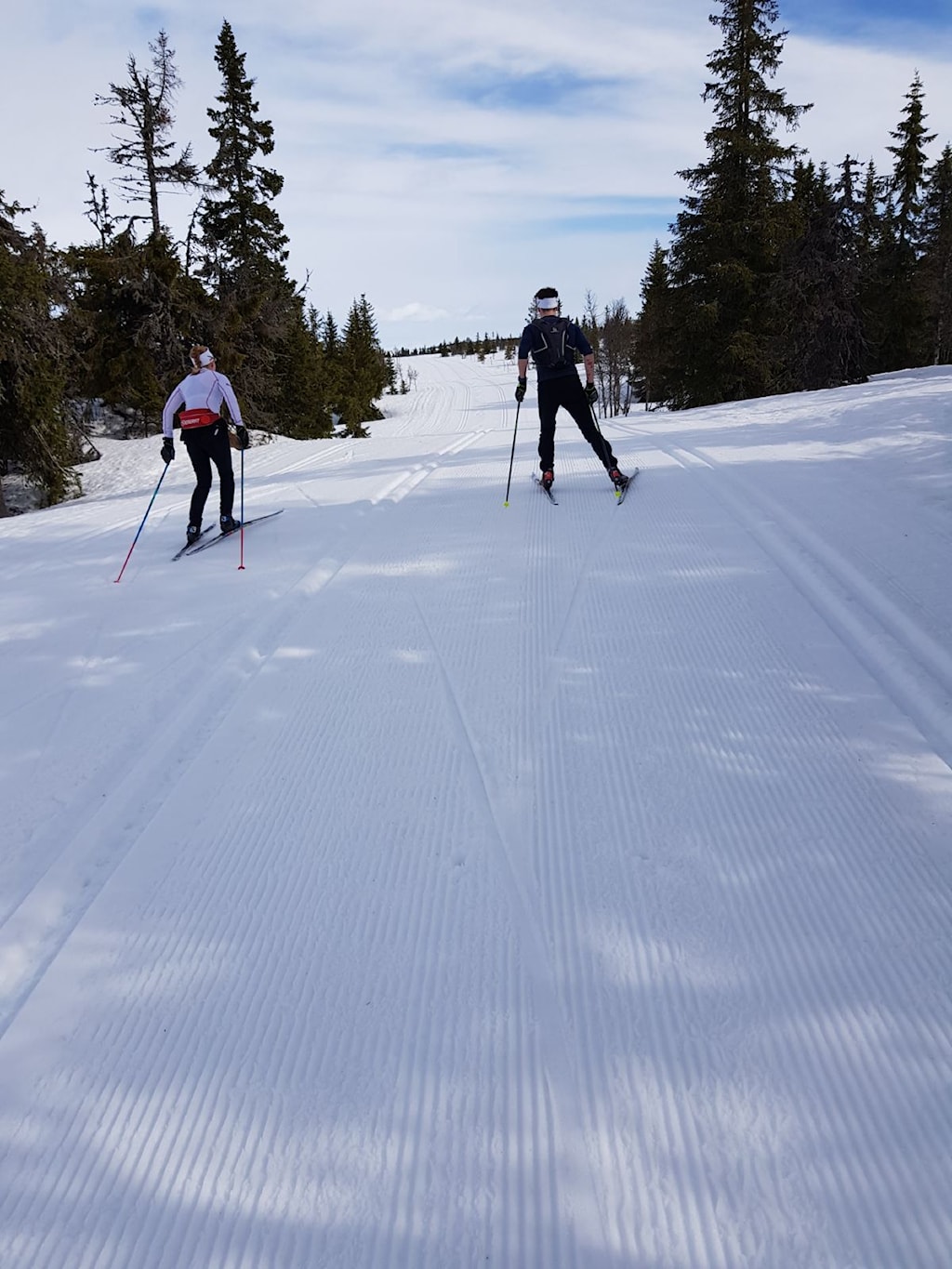 Late season skiing with Annika and Callum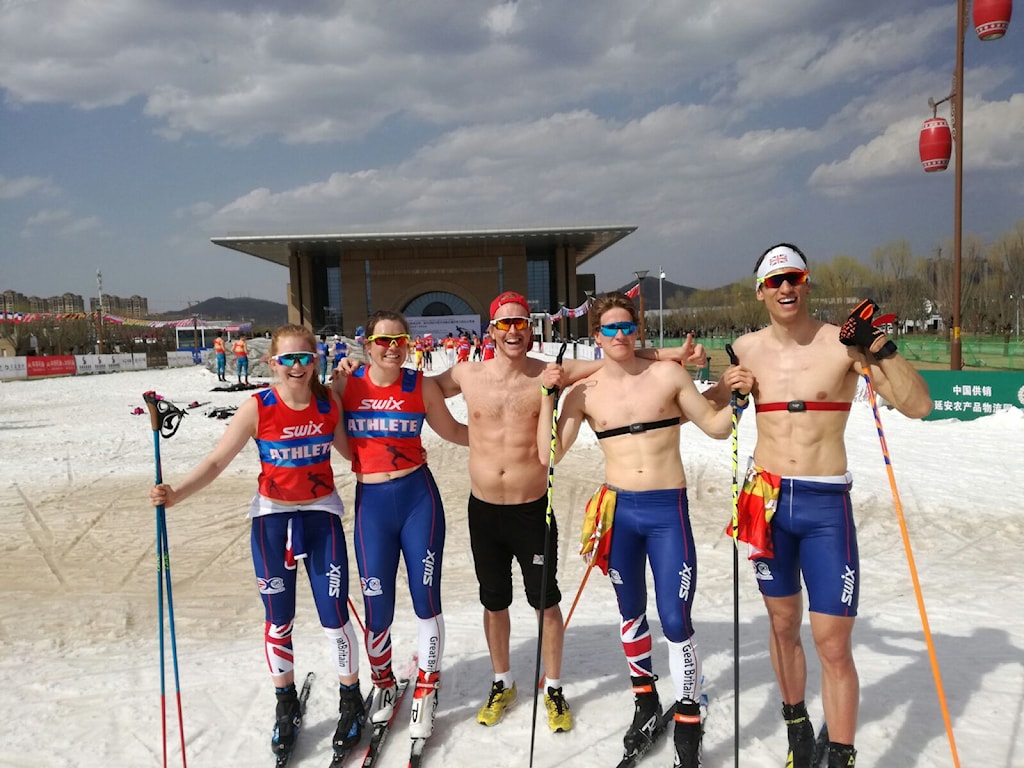 Skiing in China was a bit surreal. An awesome week, and fun to showcase the sport in a new country.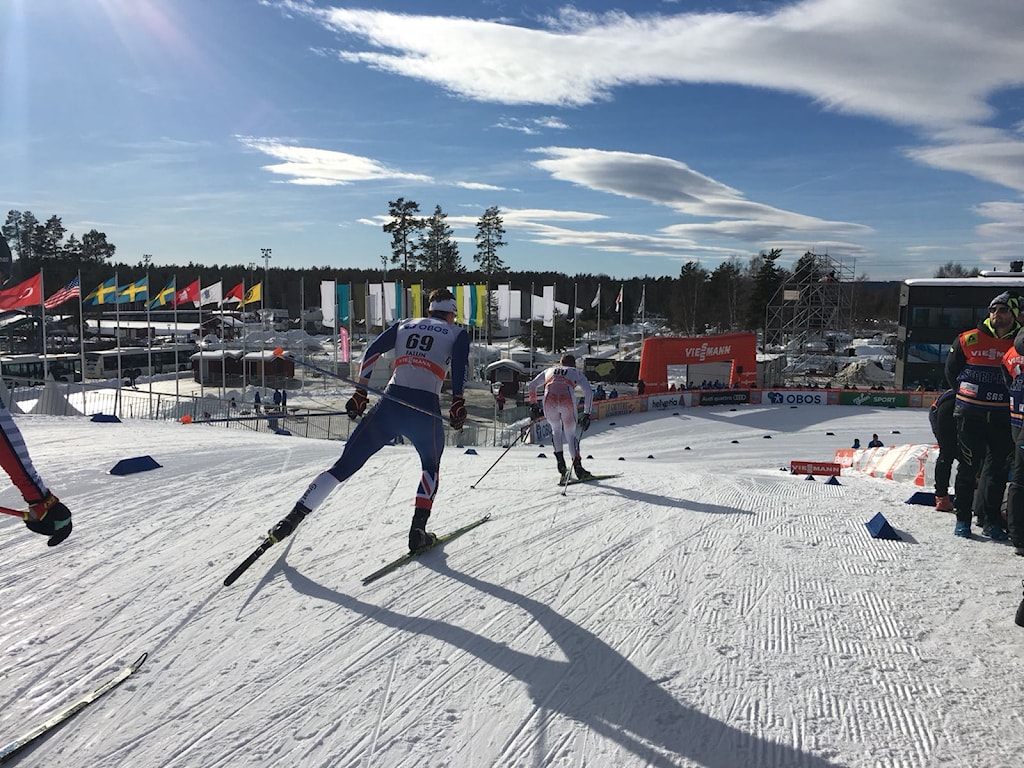 Racing a mass start race in Falun, Sweden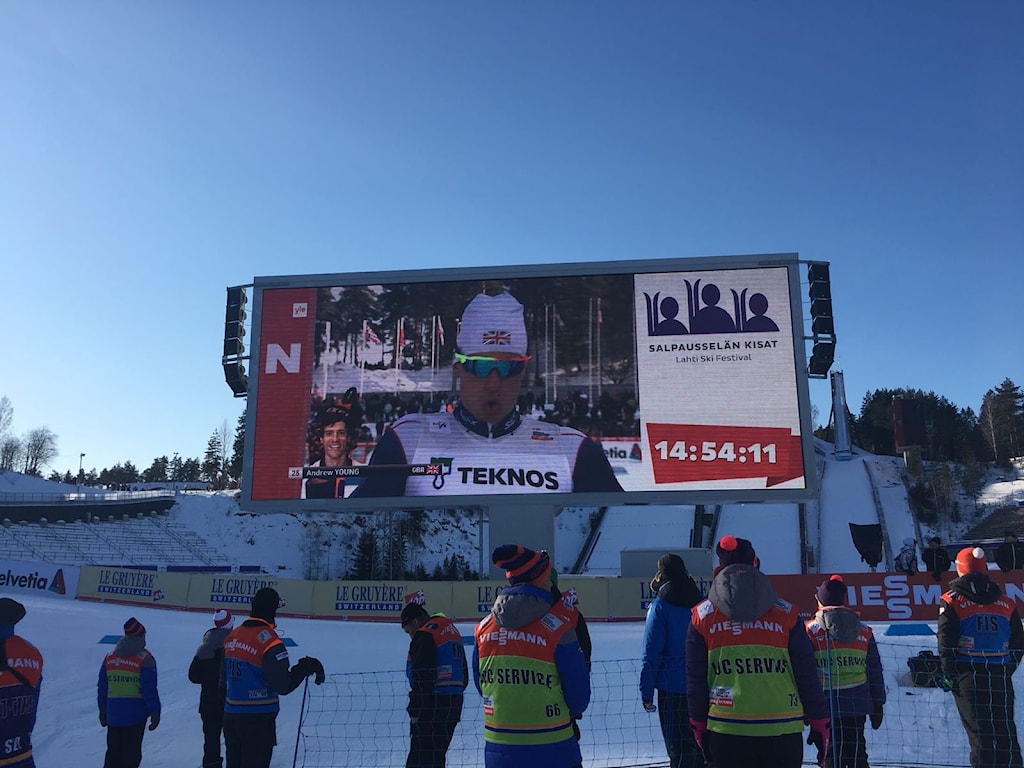 Deep breath in. Getting some big screen time before a quarterfinal sprint heat in Lahti, Finland.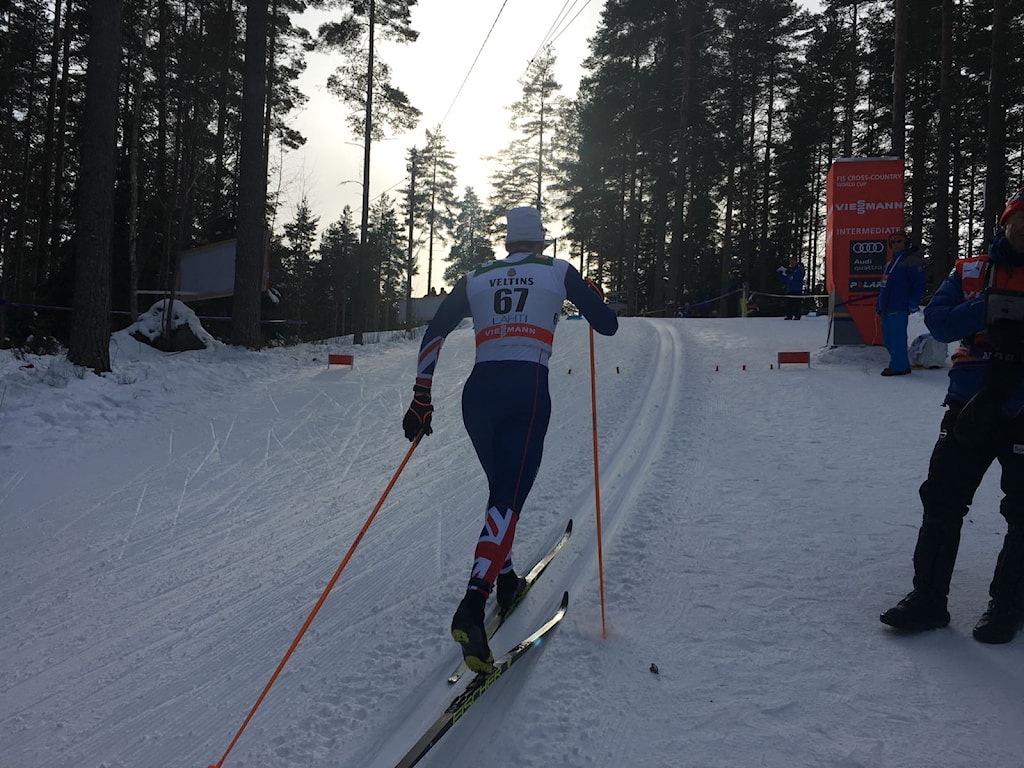 The 15km classic in Lahti was one of the highlights of the season. I ended up in 43rd, one of my better distance results. At the 10k mark I was on for a top 30, but struggled towards the end. Either way a really fun race.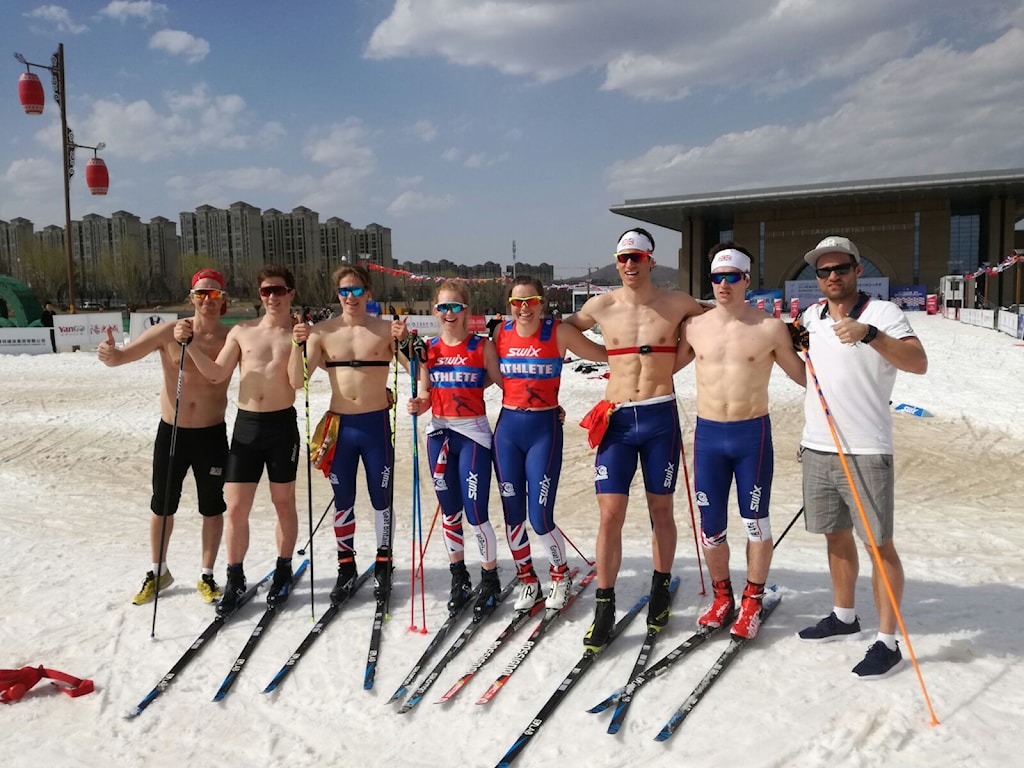 The whole team in the finish area of the Yanan City sprint in China.
At the end of the Winter I made it down to Oslo for BSK ski day. There were hundreds of kids who turned up for a ski race. The BSK Elite guys had a 100m show sprint.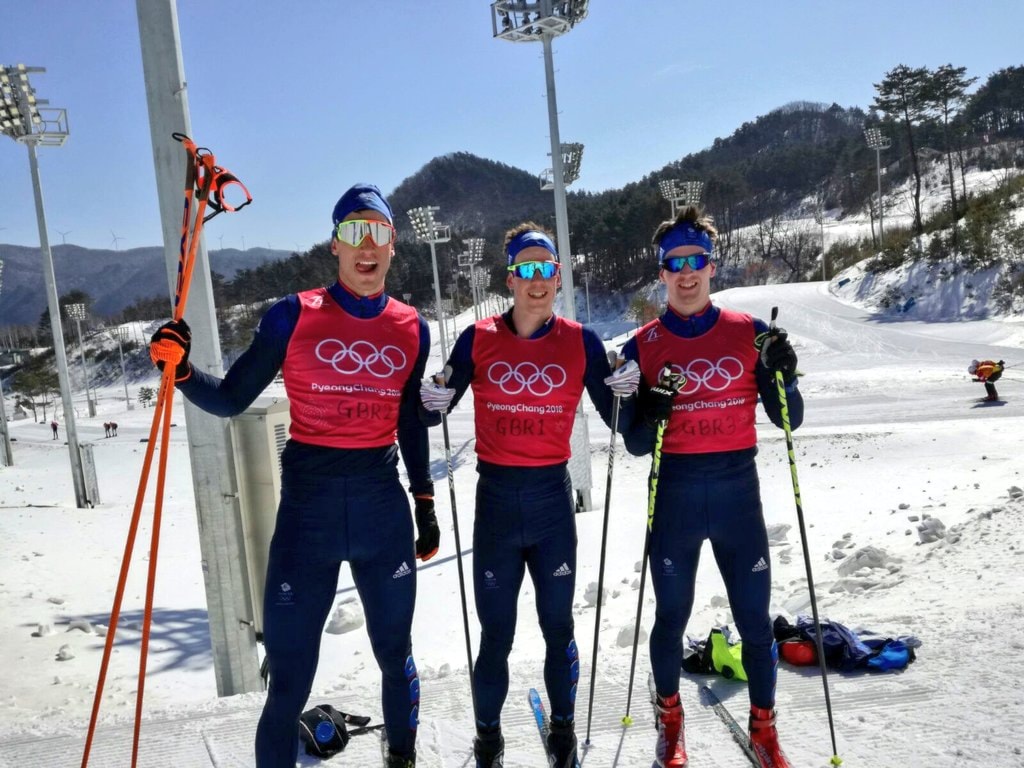 Myself, Andrew Musgrave and Callum smith at the XC skiing venue in Pyeongchang. It was fantastic to represent TeamGB for my 3rd time.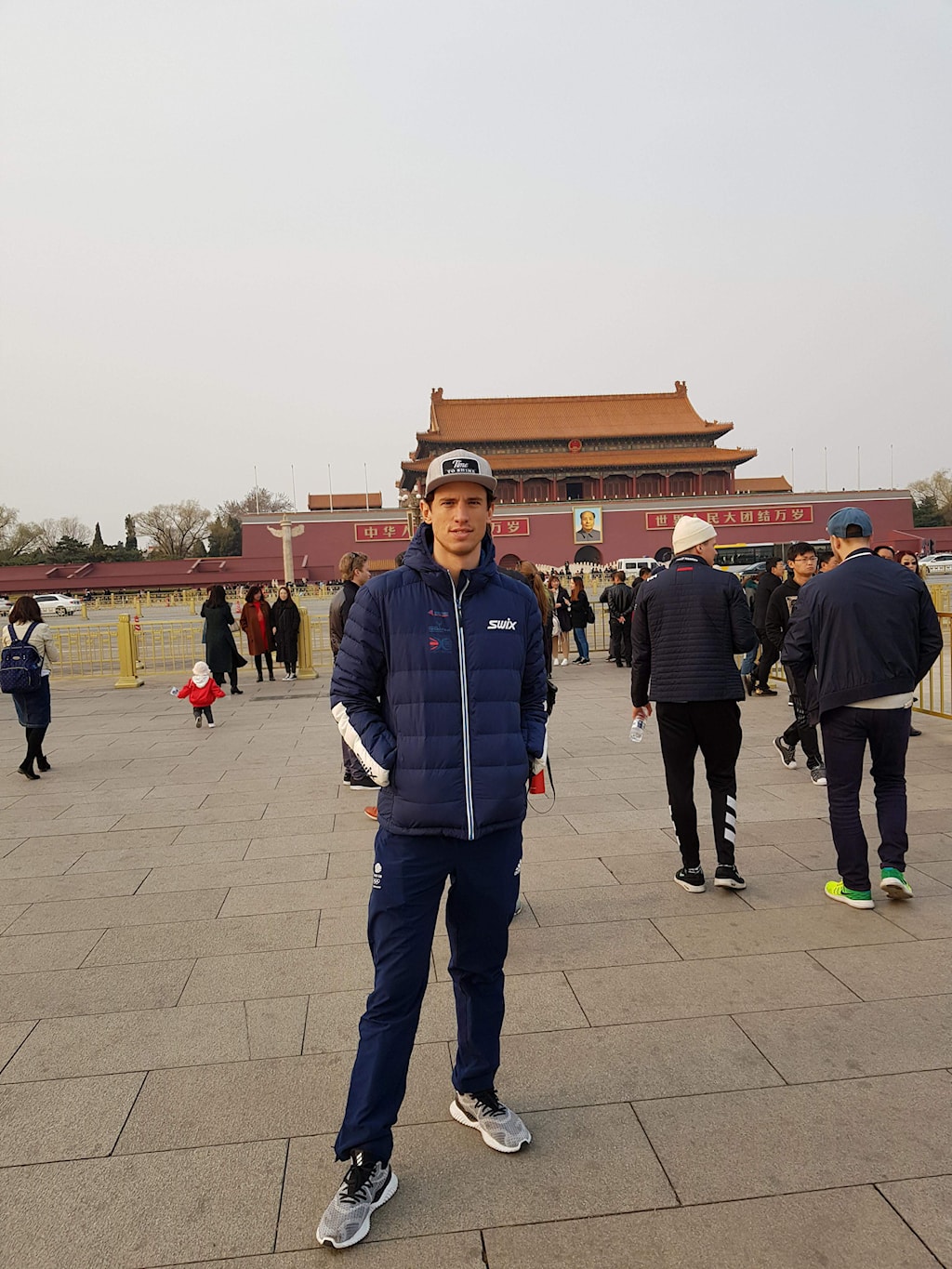 Outside the Forbidden City in Beijing. We had 2 days in Beijing before we flew to Yanan for the city sprint. It was fun to explore and feel a bit like a tourist for once. But big cities are definitely not for me.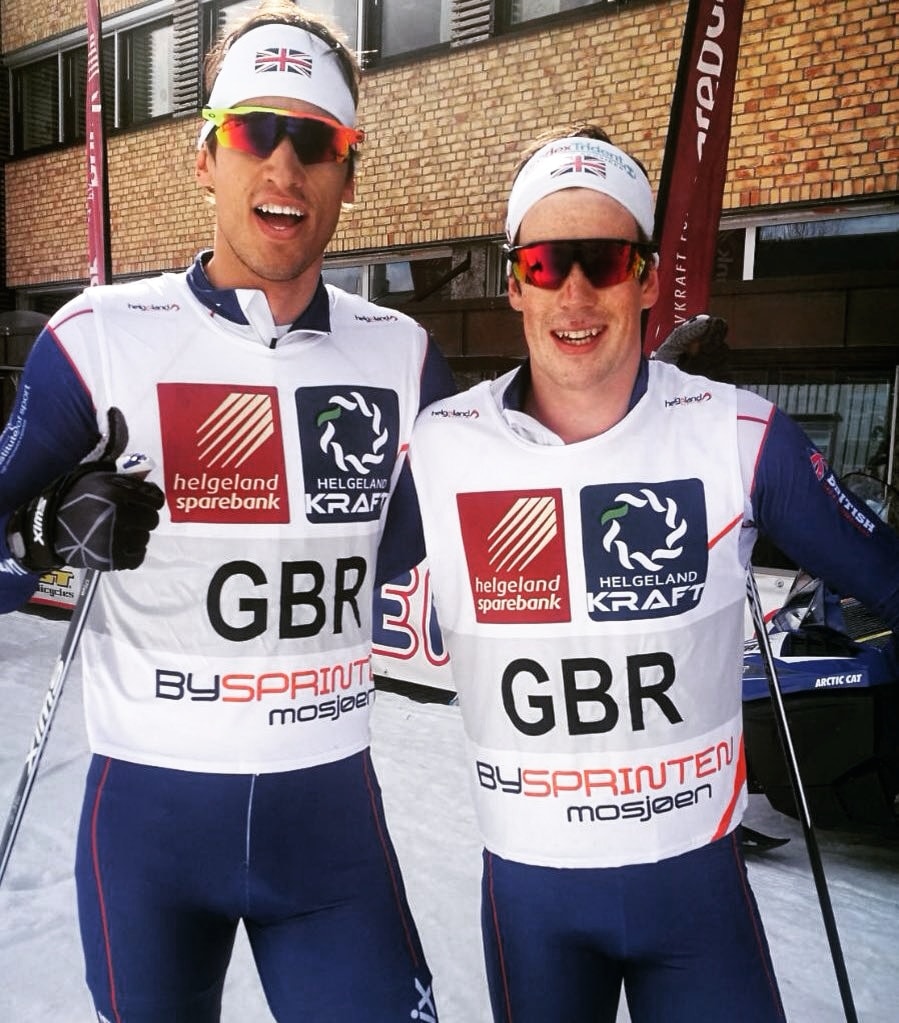 I was invited up to Mosjøen to race at my 3rd Bysprinten. Bysprinten is an awesome event that gets the best skiers in Norway to come and put on a show for the local town. There's lots of stuff happening the whole weekend. I raced a team sprint with Andrew Musgrave where we ended up 3rd (of 4 teams) before we raced in an individual sprint. I ended up 3rd behind Klæbo and Brandsdal.



Backcountry skiing in Hemsedal, Norway. It's been fun to get out and do something different for training this spring.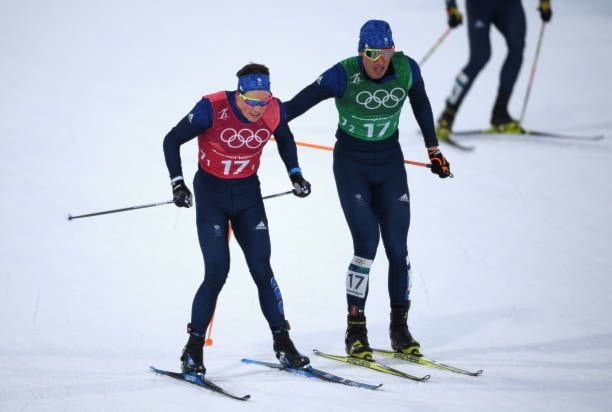 highlight of the olympics. We didn't get the final place we wanted, but we were close.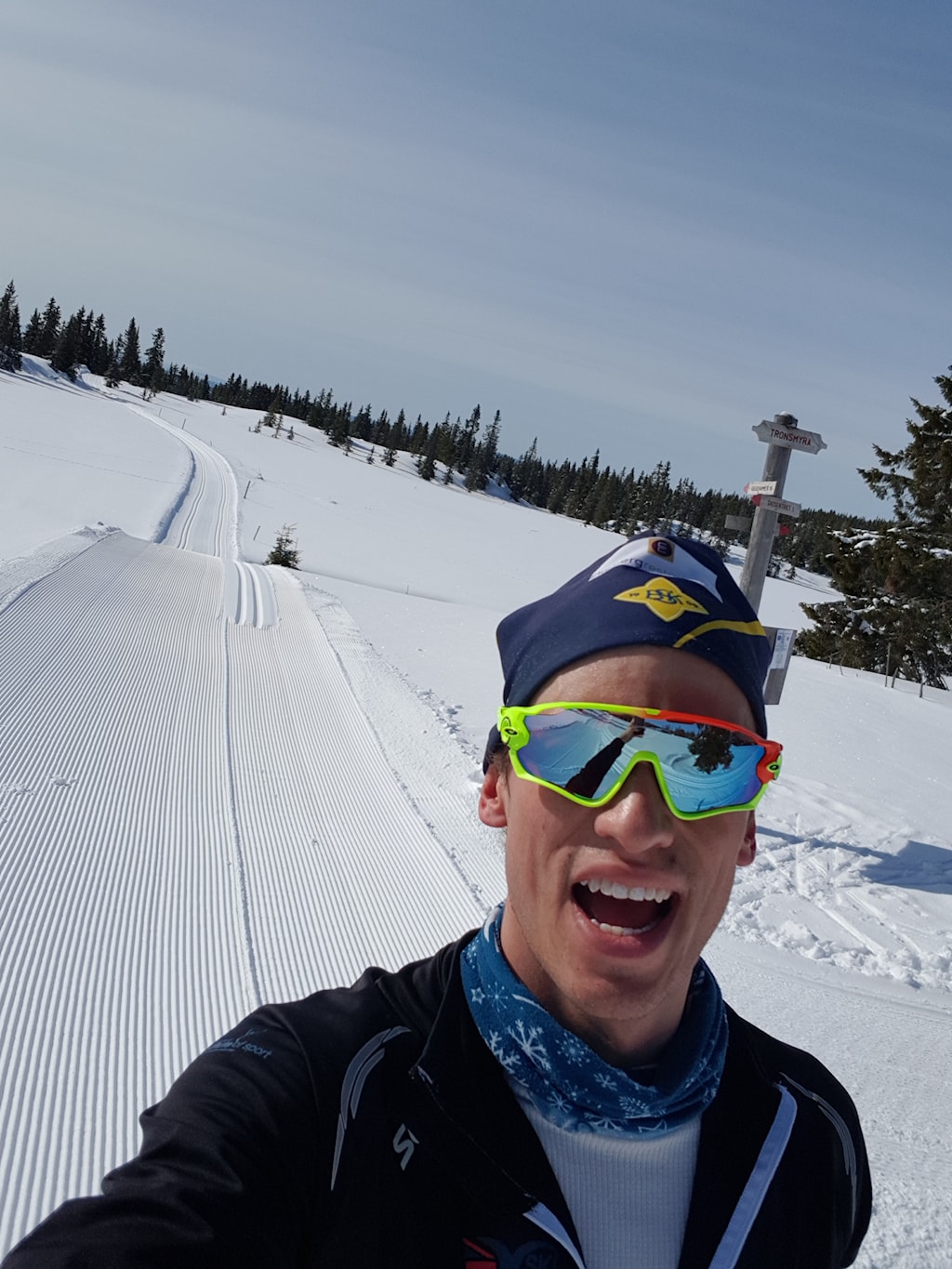 This spring has been unbelievable for skiing. The snow has been great and the tracks are still being prepared everyday at Sjusjøen. Its made it easy to get out and log some easy hours on skis.
Breathing heavy after an intervall session in Seefeld. World Champs are here next year. So doing some training in Seefeld and racing the world cup there this season was well worth it.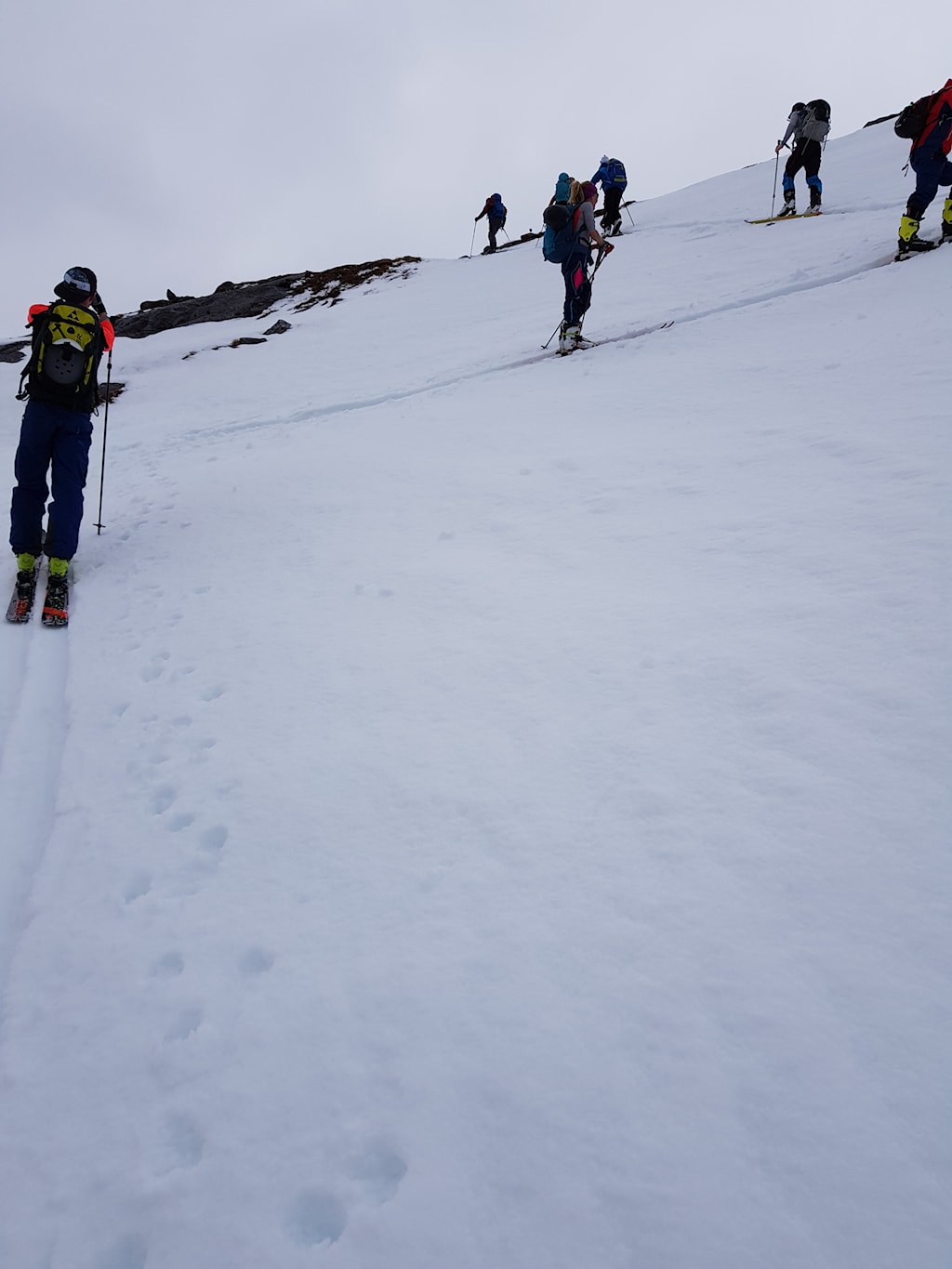 More backcountry skiing. The organisers of Bysprinten always put on a ski touring day for us the day before the sprint. This year we went to Lunktinden. It was a fun trip even if we couldn't see anything at the top.



---
0 Kommentar
Kommentarer
Logg inn for å skrive en kommentar.